Fm4F Events
We use events.fm4f.org to issue tickets to the events we host.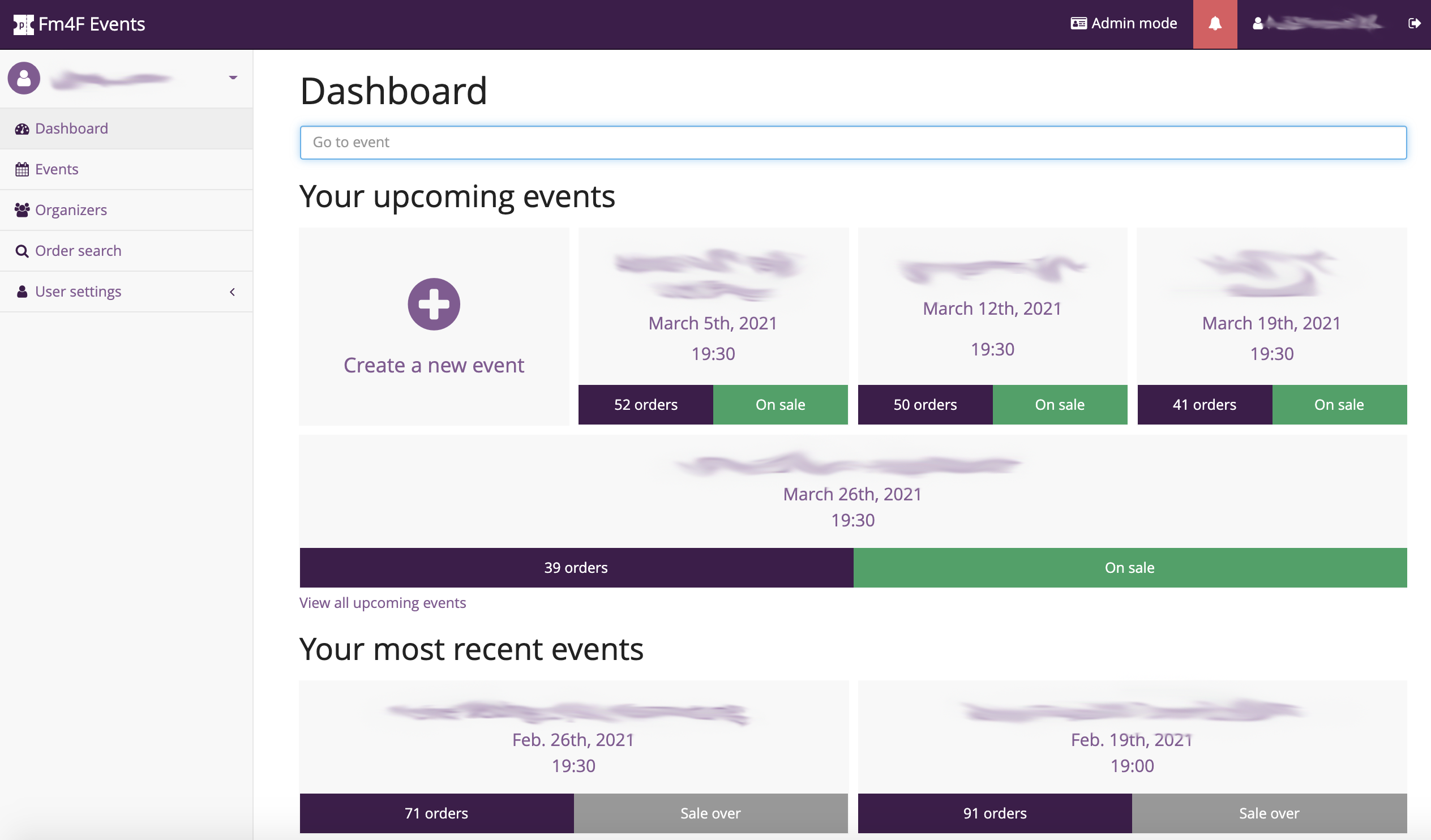 Screenshot of the Fm4F Events (unclear copyright status)
Access 
If you need an account to issue tickets for an event, please send an email to admin@filmmakersforfuture.org.
---
Software
The Filmmakers for Future Events platform uses the open source software pretix. It is published under the Apache License (Version 2) and its source code can be viewed on GitHub.