Fm4F Cloud
Our Cloud can be used to share files with other members or work on documents together.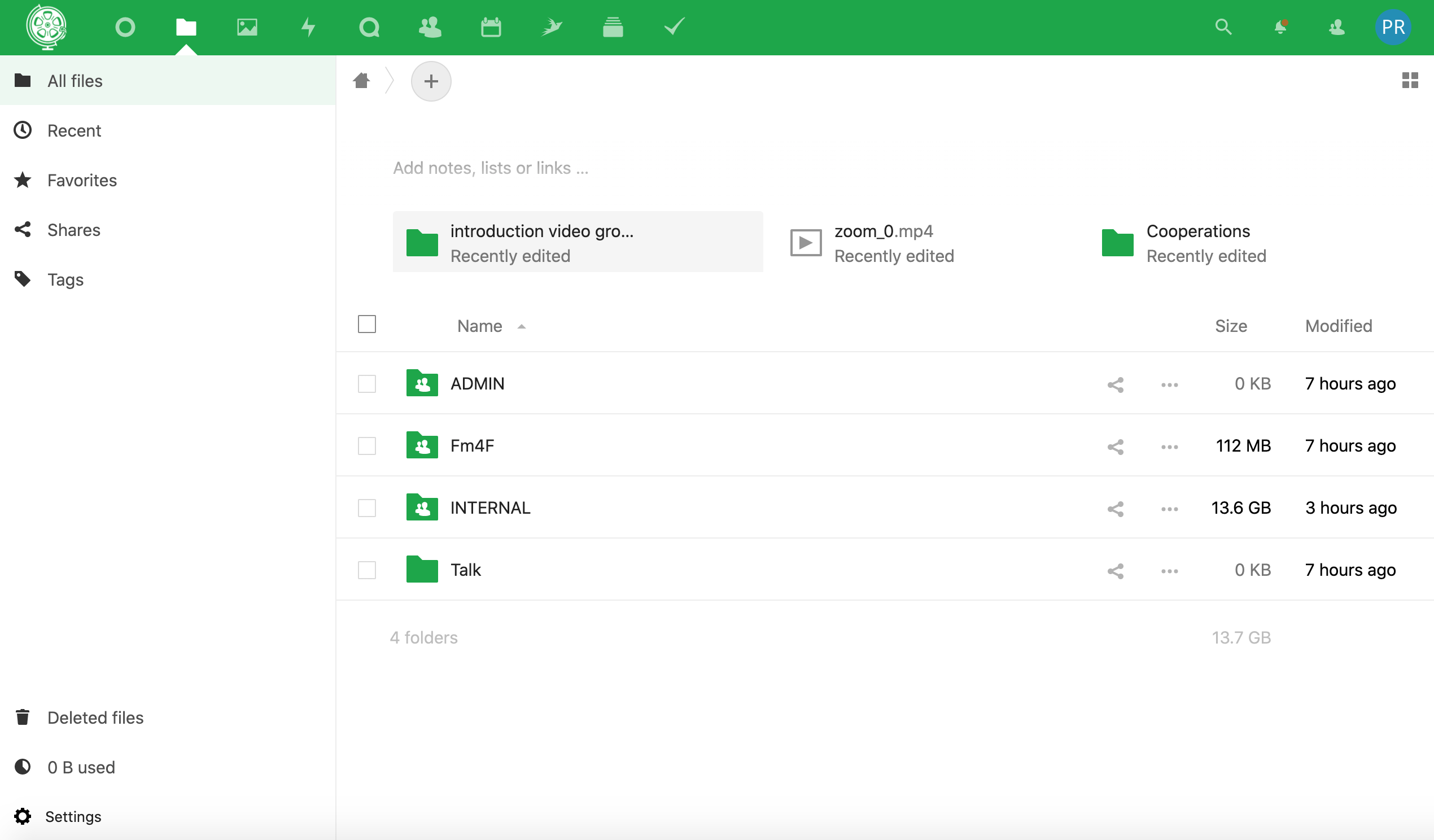 Screenshot of the Fm4F Cloud (unclear copyright status)
Access 
If you require access to our cloud, please send an email to admin@filmmakersforfuture.org.
---
Software
The Filmmakers for Future Cloud uses the open source software Nextcloud. It is published under the GNU Affero General Public License (version 3) licence and its source code can be viewed on GitHub.